Independent content distributor GoQuest Media Ventures has signed a license agreement with North Macedonian national television channel Kanal 5. The broadcaster has acquired two compelling Ukrainian dramas – Eclipse (8 x 45') and Secrets (95 x 45').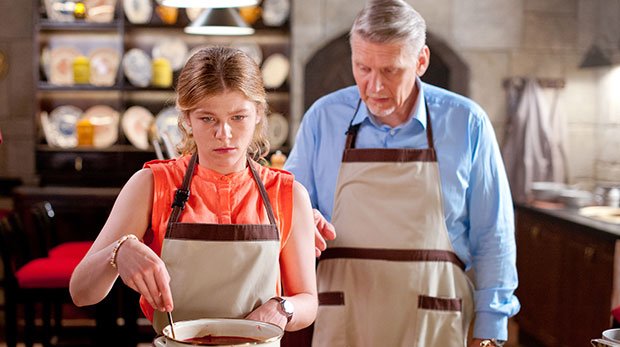 Produced by Media Group Ukraine (MGU), Eclipse is an obsessive love story like no other. If life gives you a second chance at love, how far will you go to grab it, even if it doesn't belong to you? Sergie's one-sided love turns to obsession and triggers a chain of tragic events with many aftereffects when he meets his childhood school crush, Svetlana after twenty years.
Secrets (created by Fremantle) unravels revelations, hidden family secrets and tests the love and strength of two childhood lovers Katya and Mykola as they reunite and return to their homeland.
Biljana Stojanovska, Marketing Manager at Kanal 5 said, "We are delighted to broadcast two great family dramas on Kanal 5. Secrets a romance series about forbidden love follows the life of three generations. It's an interesting and fast-developing story, with lots of characters, secrets, intrigue and we are certain that it will keep audiences engaged from one episode to the next! The love obsessed series Eclipse will be addictive and intriguing as it's all about childish unrealized love which becomes an obsession. The protagonist an obsessive, young and rich businessman will do anything to conquer his childhood girlfriend even though she is already happily married and has two children. Addictive and compelling, Eclipse will captivate audiences in every age category!"
Jimmy George, Vice President Sales & Acquisitions at GoQuest Media added, "There are some great Ukrainian dramas coming out of the region and we are confident that these top quality productions full of intrigue, revenge and romance will appeal to audiences around the world."