Independent content distributor GoQuest Media Ventures have struck a deal with Scandinavian distributor Eccho Rights. The deal sees GoQuest Media pick up exclusive TV rights for the romantic Turkish drama series Brave and Beautiful for Kenya, Nigeria, Ghana and Uganda.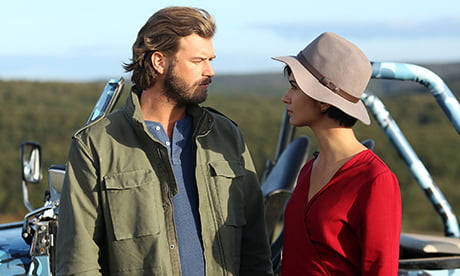 Brave and Beautiful from producers Ay Yapim stars Turkey's globally renowned actors Tuba Büyüküstün and Kivanc Tatlitug. The hit series which has been sold to over 80 territories around the world has won several Turkish television awards, received the Silver Bird Prize for Serial Drama at the Seoul International Drama Awards 2017 and been nominated for Best Telenovela at the International Emmy Awards 2018.
Commenting on the deal, Jimmy George, Vice President Sales & Acquisitions at GoQuest Media said, "With the increasing popularity of Turkish drama, we are particularly excited about offering this highly successful series. We believe that the African TV market continues to have terrific growth potential and are confident that Brave and Beautiful will be a huge hit in the region."
Cesur (Kivanc Tatlitug) visits a small town with revenge on his mind, but the universe has a different plan for him. He falls in love with Suhan (Tuba Büyüküstün), the daughter of his nemesis Tahsin, whom he believes has killed his father. When Cesur and Suhan meet, theirs is an instant attraction: she is a beautiful, independent and successful businesswoman who is torn between the love of her father and her lover.
Over a period of time, Cesur realizes Tahsin has many enemies. When Suhan's life is in danger, Tahsin and Cesar come together to save her life and forget their differences. Will Cesar forgive Tahsin or will there be a twist in the tale?